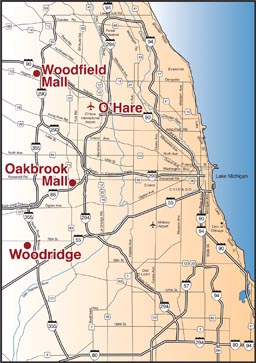 Frequent Service Between Champaign and O'Hare, Chicago Suburbs!
Punctual • Predictable • Consistent
Want to pay with cash? Visit our Champaign office at 714 S Sixth!
Great new schedule: Up to 14 trips/day!
Only $28.95 to O'Hare Airport with no change of vehicles required enroute and no detour through Peoria or Joliet.
Free Wi-Fi on all of our Mercedes Sprinters and most of our buses!
Please note that children under 60" tall are not permitted.
Illini Shuttle runs daily. We're ready to go when you are!
We hire only non-smoking drivers, so you won't smell like an ashtray after your trip.
We'll never make you change buses enroute.
We run shuttles made by Mercedes-Benz. Take a ride in our Mercedes!
Each shuttle features individual seats with headrests and three-point seatbelts.